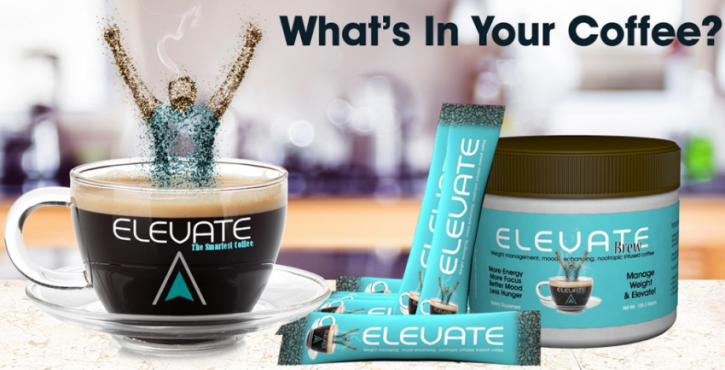 We created a priority blend of amino acids, choline, and fat burners to include L-Theanine, Alpha-Glyceryl Phosphoryl Choline, Organic Peruvian Cocoa, PEA, Kigelia Africana Extract, Juglans Regia Extract, Green Coffee Bean Extract, Green Tea and Chromium Polynicotinate. Noted benefits from some of these ingredients include; Colombian dark roasted coffee delivers a potent blend of polyphenols. L-Theanine is an amino acid that can purportedly provide anti-stress and anti-anxiety effects and it is derived from tea leaves.

Our proprietary nootropic blend also includes Alpha GPC, a water-soluble choline compound; organic Peruvian Cocoa Powder that contains phenylethylalanine; Theobromine (promotes the feeling of falling in love) by reacting with dopamine in the brain; PEA which stimulates neurotransmitters by releasing dopamine, improves mood and increases alertness, focus and concentration. Some of the weight loss components include green coffee bean extract which is a noted and clinically documented fat burner; green tea which contains ECGC (has a powerful effect on metabolism, potentiates fat loss, reduces fatigue and appetite and a powerful antioxidant); and, chromium polynicotinate (regulates insulin, reduces sugar and carbohydrate cravings, suppresses appetite).
Active Ingredients:

Rich Dark Roast Coffee, Espresso Coffee, Organic Cocoa, Canola Lecithin, Green tea, L-Theanine, PEA (Beta Phenylethylamine HCL), Green Coffee Extract, Kigelia Africana Extract, A-GPC (Alpha-Glyceryl Phosphoryl Choline), Caffeine Anhydrose, Juglans Regia Extract, Chromium Polynicotinate.

Other Ingredients:

Xylitol, Coffee and Vanilla flavor, High Oleic Sunflower Oil, Acacia Gum, Brown Rice Syrup, Silicon dioxide, Sunflower Lecithin, D-Alpha Tocopherol. This product contains approximately 100 mg of caffeine per serving

Directions:

Mix 1 serving (scoop or stick) in 4-8oz of hot or cold water, stir well and enjoy. You may also use Elevate Brew as a "boost" by adding 1 serving to your favorite liquid beverage.
Serving size: 4.55 grams Servings per Bottle: 24 Warning:Do not consume with other caffeinated products. Not intended for use by persons under 18. Do not use if pregnant or nursing. Discontinue use and consult a medical doctor if you experience unusual symptoms. Consult a medical doctor before use if you have been treated for diagnosed with or have a family history of any medical condition, or if you are using any prescription or over-the-counter drug(s), including blood thinners. Do not exceed suggested use.
Improper use of this product will not improve results and is not advised. Use only as directed. Do not use if packaging has been tampered with. Store in a cool, dry place. Keep out of the reach of children.